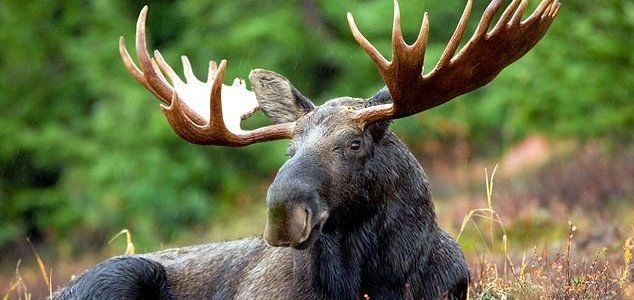 Moose aren't a typical meal for a shark.

Image Credit: Hagerty Ryan / USFWS
Two men in Newfoundland have been credited with saving a shark from choking to death on a moose.
Sharks have something of a reputation for taking a bite out of almost anything, but one unfortunate Greenland shark bit off more than it could chew when it tried to feast upon a chunk of moose meat that ended up getting wedged in its throat.
Derrick Chaulk and Jeremy Ball came across the creature lying on its back on a beach near Norris Arm in Newfoundland. Initially believing it to be a beached whale, they took a closer look only to find that it was a shark with a huge piece of meat and fur sticking out of its mouth.
Rather than leaving the shark to its fate the two men decided to try and help it by pulling out the obstruction and then tying a rope to its tail so that they could tow it back in to deeper water. "It was a good feeling to see that shark swim out, knowing that you saved his life," said Derrick.
It is believed that the moose meat the shark tried to eat had been thrown in to the water by people who had been cleaning carcasses on the shoreline nearby.
Source: National Post | Comments (17)
Tags: Shark, Moose