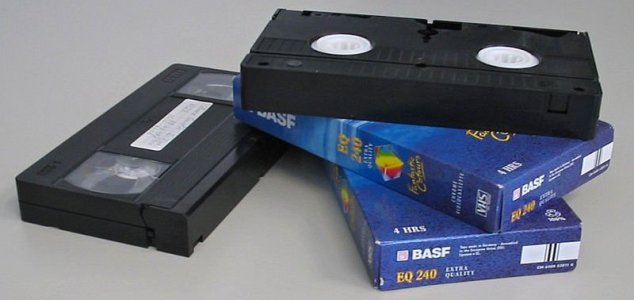 The tapes contained news reports spanning several decades.

Image Credit: CC BY-SA 3.0 Michiel1972
Marion Stokes took it upon herself to single-handedly record over 35 years worth of news from the TV.
Between 1977 and 2012 Marion spent a great deal of her time recording news reports from network, local and cable news stations. When the first 24-hour news channels aired she began to record them in their entirety as well, sometimes using up to 8 video recorders simultaneously.
To make sure that she didn't miss anything Marion would put a 6-hour tape in each of the machines last thing at night and would get up first thing in the morning to change them. When she was on holiday she'd get someone else to do it for her and when she became too old to keep up with the schedule she appointed someone else to do it in her stead.
Sadly, Marion died in 2012 following a battle with lung disease. She left behind a legacy of 140,000 VHS tapes filled with news recordings and thankfully her efforts had not been in vain.
News archivists are now seeking to acquire Marion's entire collection so that the reports can be placed in a viewable archive for future generations. "Some local news will be lost forever," said librarian Roger Macdonald. "But who knows, because there may be other Marion Stokeses out there who had that similar passion."
Source: Fast Company | Comments (11)
Tags: News, Video, VHS