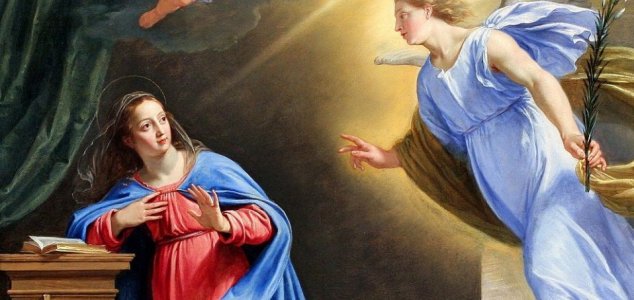 Depiction of the Virgin Mary and the angel Gabriel.

Image Credit: Philippe de Champaigne
Crowds of people have flocked to a small town in Israel to catch a glimpse of the weeping statue.
The otherwise unremarkable sculpture had been purchased last year by the Khoury family who live in Tarshiha, near the Lebanese border. Nothing out of the ordinary had happened until very recently when Amira Khoury discovered that the statue seemed to be covered in an oil-like substance that was originating from its eyes.
"My wife came closer to the statue and found it was covered with oil," said her husband Osama Khoury. "She then wiped the oil, she was scared. She called our neighbour and told her to come and see what she saw."
As word got around, people from far and wide started to flock to the house to see the spectacle for themselves. To date more than 2,000 people have visited the statue, many of which now regard it to be a genuine miracle.
Source: Sky News | Comments (30)
Tags: Virgin Mary, Statue, Weeping