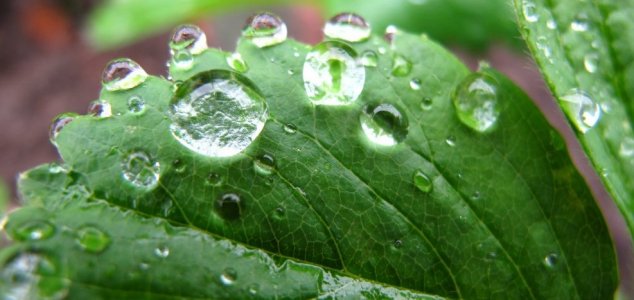 It turns out that raindrops aren't quite the shape we thought they were.

Image Credit: sxc.hu
Scientists at NASA have discovered that the traditional idea of a tear-shaped raindrop is incorrect.
The researchers found that as the moisture begins to fall it forms the shape of a small globe, but then as it descends the pressure from below pushes up on the bottom, altering its shape in to that of a hamburger bun.
"All the graphics which show raindrops shaped like tears are wrong," said NASA associate research scientist Chris Kidd. "As rain gets heavier it forms into the shape of a hamburger bun."
The research was conducted as part of NASA's Global Precipitation Measurement mission and will help scientists learn more about weather patterns.
"If you can see the shape of the raindrop you can extrapolate whether a storm is increasing in its intensity or decaying," said Dr Kidd. "In the case of flooding you can use the information to advise the emergency services and make them work more efficiently. "
Source: Telegraph | Comments (11)
Tags: Rain