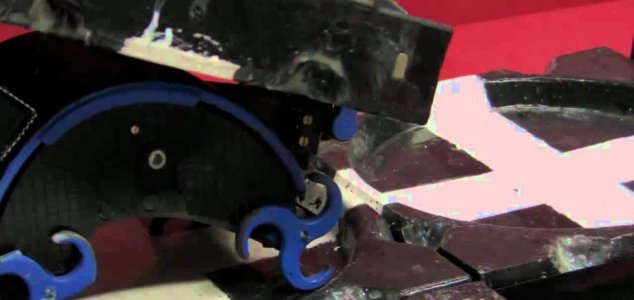 The robots are based on termites.

Image Credit: YouTube / SSR Lab Harvard
Scientists have developed automated robots capable of working together to build complex structures.
In much the same way as termites are able to build massive columns hundreds of times larger than themselves, the new robots developed at Harvard University operate without the need for direct instructions or a central leader telling them what to do.
At around the size of a brick, the robots function by assessing what work has already been done and then adding to it with only the knowledge of the completed structure to go by. The process continues until all the pieces are in place and the structure has been completed.
Scientists believe that in the future, small armies of independent robots such as these could prove invaluable in the construction of buildings in places inhospitable to humans such as on the surface of Mars or at the bottom of the sea.
Source: Washington Post | Comments (2)
Tags: Termite, Robots