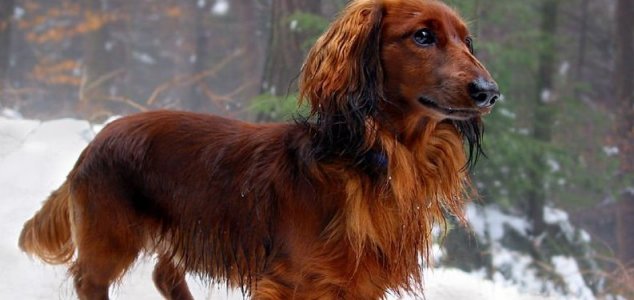 Dogs are able to pick up on human vocal commands.

Image Credit: CC BY-SA 2.5 Rainer Spickmann
A new study has shown that a dog's brain reacts to voices in much the same way as the brain of a human.
Researchers conducted the study by analyzing the brains of several dogs using an MRI scanner. Despite the species gap, a dog appears to perceive voices or emotionally charged sounds such as laughter in much the same way as our own brains do, suggesting a reason why our canine companions seem to be so well attuned to human vocal commands.
"We know very well that dogs are very good at tuning into the feelings of their owners, and we know a good dog owner can detect emotional changes in his dog - but we now begin to understand why this can be," said lead author Attila Andics.
The study also revealed that dogs respond the strongest to hearing the sounds of other dogs but have a harder time distinguishing between vocal and environmental sounds than humans do.
Source: BBC News | Comments (10)
Tags: Brain, Dog