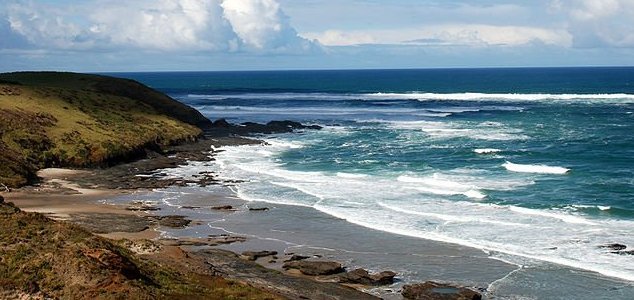 The Tasman Sea as seen from New Zealand.

Image Credit: CC BY-SA 2.0 Phillip Capper
Researchers have identified an unusual type of fish in the Tasman Sea that sports two pairs of eyes.
While some types of fish possess eyes that give them a wide viewing angle to help spot predators, the newly discovered Glasshead barreleye is capable of complete 360-degree vision thanks to having not two but four eyes with which to see what's coming.
Found by a German research team in the murky depths of the ocean between Australia and New Zealand, this silvery fish uses one set up cylindrical eyes that look upward and a second set that look out to the sides. Its head even features a special lens capable of picking up signs of bioluminescence from other creatures.
The Glasshead barreleye grows up to 18cm in length and can be found at depths of up to 1000m.
Source: Optometry.co.uk | Comments (13)
Tags: Fish, Ocean