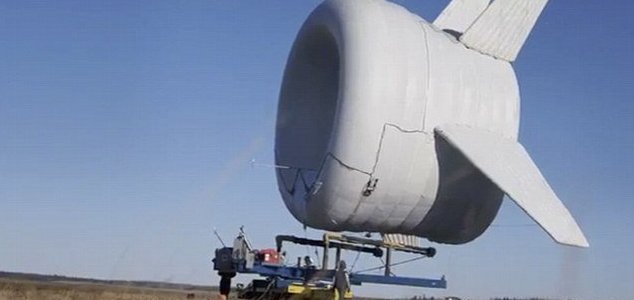 The turbines can provide power to remote areas.

Image Credit: Altaeros Energies / YouTube
A remarkable new type of wind turbine that floats in the sky could soon become a common sight worldwide.
With an appearance that bears more than a passing resemblance to a UFO, the "Buoyant Airborne Turbine" by Altaeros Energies has the potential to revolutionize energy generation in a wide variety of circumstances.
The inflatable turbine is able to take advantage of stronger winds by floating up to 2000ft off the ground, delivering power back to the ground through thick cables.
Its mobility means that it can be deployed anywhere and on short notice, providing a possible solution in disaster zones, remote towns or where power is otherwise unavailable.
Source: io9.com | Comments (27)
Tags: Wind Turbine, Power, Energy