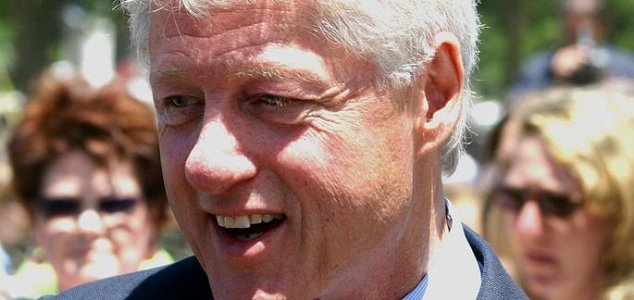 Clinton seemed very open to discussing the subject of alien visitation.

Image Credit: CC BY-SA 2.0 dbking
The former United States president talked about the controversial subject on Jimmy Kimmel Live.
Some conspiracy theorists have long believed that the US government has been withholding information about extraterrestrial visitors, a subject that Clinton seemed all too happy to talk about during the televised interview on Wednesday.
"If we were visited someday I wouldn't be surprised," he said. "I just hope it's not like 'Independence Day'."
During the interview Clinton claimed that upon becoming president he conducted his own investigation in to the activities at Area 51 and the infamous Roswell Incident that took place in New Mexico in 1947. "I had all the Roswell papers reviewed - everything," he said.
Clinton also referenced the movie 'Independence Day' a second time by speaking about the way in which a threat from space could unite the human race, a theme that was also explored by Ronald Reagan during a speech to the UN in 1987.
"It may be the only way to unite this increasingly divided world of ours... think about all the differences among people of Earth would seem small if we feel threatened by a space invader," he said. "That's the whole theory of 'Independence Day'. Everybody gets together and makes nice."
Source: ABC News | Comments (829)
Tags: Bill Clinton, Extraterrestrial