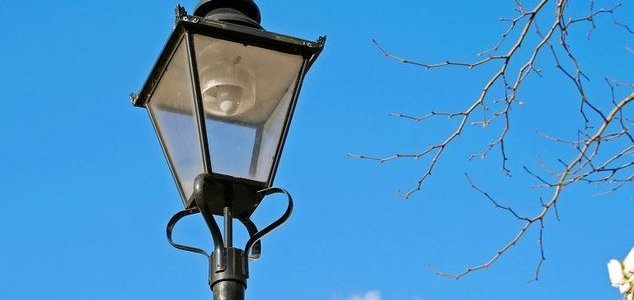 Nobody knows exactly why only a select few people are afflicted.

Image Credit: CC BY-SA 2.0 Albert Bridge
Some people seem to have the ability to turn off streetlights simply by walking underneath them.
This well established phenomenon has been reported for years but nobody seems to know how a select few otherwise normal, everyday people appear to be able to disable streetlights and other devices just by walking next to them.
"I just thought I was nuts and so did those I told," said Hilary Evans who has been researching the subject for years. "I first noticed street lights going off when I began taking college classes. Several times when I would turn into my street to come home, the streetlight outside our home went out."
The "SLI Effect" as it has become known seems to afflict only a small number of people and doesn't appear to be associated with any specific beliefs. Many of those who experience it have never had an interest in the paranormal and only discovered what was happening to them quite by accident.
Electrical engineer Bill Beaty believes that these individuals may be acting like walking electricity generators and possess an abnormal static charge that can interfere with electronic devices. He has even suggested that there could be an undiscovered virus that makes a person particularly susceptible to this, however no direct evidence of such ailment has ever been found.
Source: The Epoch Times | Comments (37)
Tags: SLI, SLIders