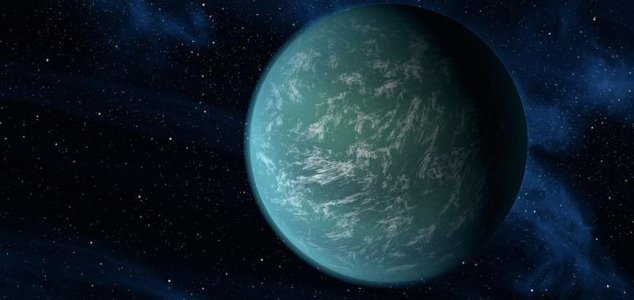 Finding life on an alien world is going to be a challenge.

Image Credit: NASA/Ames/JPL-Caltech
Finding signs of extraterrestrial life on an extrasolar planet is going to be a lot harder than expected.
As astronomers continue to identify new extrasolar planets in orbit around distant stars, the question on everybody's lips is whether or not any of these distant worlds could be home to extraterrestrial life.
Despite recently finding a rocky Earth-sized world in the habitable zone of another solar system, astronomers are still unable to determine whether this planet or any other in the distant reaches of space could support life. Larger, more powerful telescopes in the future could potentially accomplish this, but there are still other obstacles to overcome.
The current method for identifying whether or not a planet is habitable involves looking for bio-signatures in its atmosphere such as methane and oxygen, chemicals that are usually associated with life. The problem however is that these chemicals can also exist on barren worlds with no life on them at all, leading to the possibility of false positives.
"There are plenty of reasons to be optimistic that we will find hints of extraterrestrial life within the next few decades, just maybe not on an Earth-like planet around a Sun-like star," said study lead author Hanno Rein.
Source: IB Times | Comments (27)
Tags: Alien, Extraterrestrial, Extrasolar Planet