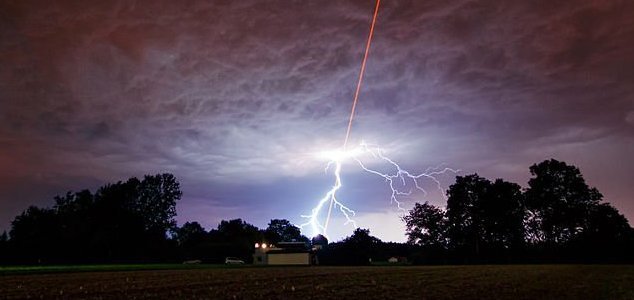 Will science fiction become science fact ?

Image Credit: CC BY-SA 3.0 ESO/M. Kornmesser
A new research paper has revealed that science fiction shielding is not as far-fetched as it might seem.
Deflector shields have been a staple of science fiction movies and TV shows such as Star Wars and Star Trek for years and now it looks as though it might actually be possible to build one.
According to a new science paper from the University of Leicester the construction of a working deflector shield could be achieved by using a ball of super-hot plasma.
One of the main influences of this idea is the Earth's own ionosphere.
"The ionosphere is plasma, and extends from roughly 50km above the surface of the Earth to the edge of space," said Alexander Toohie who co-authored the paper. "Just like the plasma described in our paper, it reflects certain frequencies of electromagnetic radiation, in this case radio frequencies."
The paper's authors also remain optimistic that the same technology could be used in other applications, such as in the containment of radiation within a nuclear reactor.
It might be a few years before we see it being used in a spaceship, though.
Source: The Register | Comments (1)
Tags: Star Wars, Shields