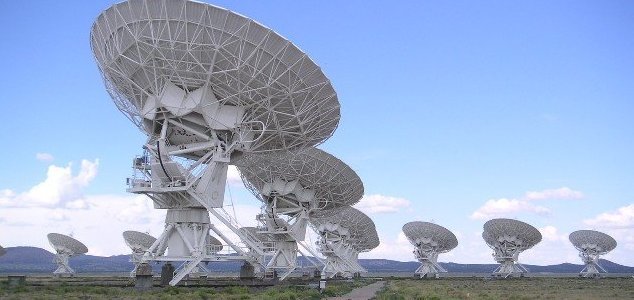 If someone is out there, are we ready to meet them ?

Image Credit: CC BY-SA 2.0 Hajor
A new study suggests that the human race may not be prepared for communication with extraterrestrials.
Researchers at SETI recently announced plans to begin an active communications program which would involve sending messages in to space in the hope of making contact with another species. But what if someone were to actually respond - are the inhabitants of Earth really in a position to begin corresponding with an alien civilization ?
To answer this question, neurophysiology professor De la Torre recently conducted an experiment to determine if mankind possessed sufficient knowledge for such communication by asking students a number of questions designed to assess their awareness and understanding of the universe, religion and other fundamental topics.
The results, as it turned out, were not too encouraging.
"This pilot study demonstrates that the knowledge of the general public of a certain education level about the cosmos and our place within it is still poor," said De la Torre.
"Therefore, a cosmic awareness must be further promoted – where our mind is increasingly conscious of the global reality that surrounds us – using the best tool available to us: education."
Source: Red Orbit | Comments (104)
Similar stories based on this topic:
Tags: Alien, SETI