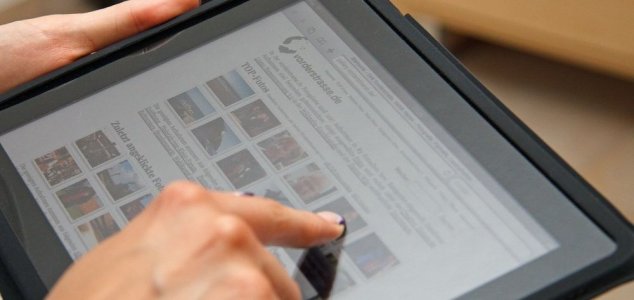 Ancient seafarers had their own iPad equivalents.

Image Credit: CC BY-SA 2.0 Dirk Vorderstrabe
The 1,200-year-old wooden notebook and tool was the ancient equivalent of a modern tablet computer.
The artifact was recovered by Turkish archaeologists during the excavation of a harbor site in Istanbul where 37 shipwrecks have been found. The site was once an important commercial port during the reign of Byzantine Emperor Theodosius I in the late 4th century.
Once possessed by the ship's captain, the ancient wooden 'device' consists of five overlaid rectangular panels on which notes could be taken and a small sliding panel that contained a selection of small weights. It is likely that these would have been used to determine the value of items being traded by the vessel and that the captain would have kept the notebook on hand at all times.
The ship on which the object was found dates back to around the 9th century and is believed to have carried goods from Crimea to Kersonesos across the Black Sea.
Source: Live Science | Comments (17)
Tags: iPad, Computer, Byzantine