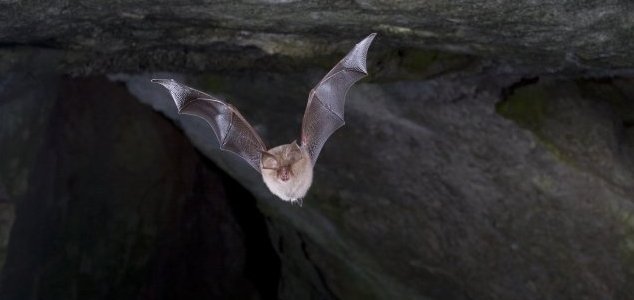 Next time you pick up your iPad, check for bats...

Image Credit: CC BY-SA 3.0 F. C. Robiller
An 86-year-old man has been treated for rabies in the US after a bat emerged from his iPad case and bit him.
The bizarre incident happened in New Hampshire where Roy Syvertson had been using the device for an entire hour before the winged mammal popped its head out and sunk its teeth in to him.
"I looked, and the bat was coming out of here, between the cover and the back of the pad," he said. "And then I got up, still squeezing it, which I'm sure he wasn't happy about, and I took him outside."
The bat seemed fine the next morning, but later died, prompting Syvertson to seek medical help. After undergoing tests at his local hospital it was determined that he had contracted rabies.
Fortunately he was treated quickly and is expected to make a full recovery.
How the bat got in to his iPad case in the first place however remains a total mystery.
Source: Sky News | Comments (4)
Tags: Bat, Rabies