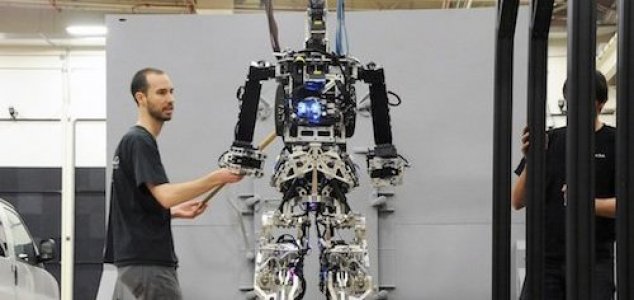 Could Google one day become Skynet ?

Image Credit: U.S. Naval Research Laboratory
The search giant has implemented a new tongue-in-cheek method to protect its founders from Skynet.
As the men behind the world's largest search engine, Larry Page and Sergey Brin have a lot of things to think about including the possibility of becoming the target of a cyborg from the future sent back to erase them from history.
In the unlikely event that Skynet does decide to send Arnold Schwarzenegger to stop them the search giant has implemented a rather novel way to protect the pair from any T-800 involvement.
The solution lies in a file known as "robots.txt" that most websites employ to instruct search engine spiders which files and directories they should not have access to.
Google has now implemented its own unique version of this file called "killer-robots.txt" in which it denies access for T-800 or T-1000 model terminators to its founders through a few lines of text.
The Google hosted file can be viewed -
here
.
Source: Search Engine Land | Comments (14)
Tags: Terminator, Google, Skynet