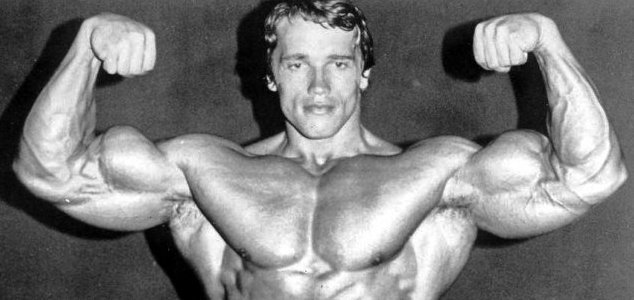 Alien invaders are no match for Arnold...

Image Credit: PD - RMY Auctions
The UK public have picked the Terminator himself - Arnold Schwarzenegger - to protect them from aliens.
It could be argued that many of the world's current political leaders would not be up to the task of defending us from a hostile alien invasion, which is why a recent poll for Blaze TV looked into determining exactly who the public would put their trust in to save them from annihilation.
Unsurprisingly, it wasn't politicians who people put their trust in but actors - with the likes of Bruce Willis and Tom Cruise - who are no strangers to fighting on-screen aliens - being popular choices.
The top choice, however, was Arnold Schwarzenegger whose on-screen defeat of the titular alien in
Predator
has seemingly made him the perfect candidate for handling the real thing.
He even commented on the poll results himself on Twitter, writing "I want to thank the people for putting their faith in me. I am ready to serve."
Naturalist Sir David Attenborough was also one of the more popular choices, while Donald Trump managed to scrape in at number seven on the list.
"It's worrying to see that so many celebrities with fictional alien experience are considered by many to be better candidates than our current crop of world leaders,"
Blaze
wrote.
Source: MSN.com | Comments (17)
Similar stories based on this topic:
Tags: Alien, Extraterrestrial