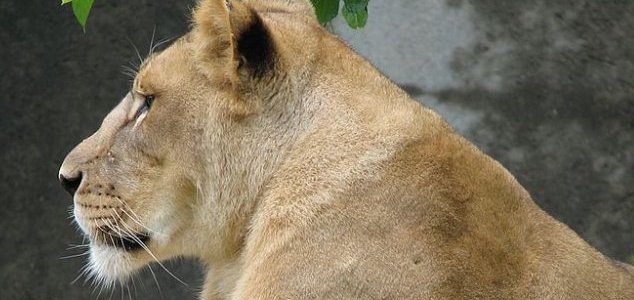 Is there a lion on the loose ?

Image Credit: Trisha M Shears
Authorities have been attempting to identify a cat-like creature spotted on CCTV camera in Norwalk.
Residents of the LA suburb were understandably concerned when the footage, which appears to show a large muscular feline walking across the road next to a parked vehicle, started to circulate the Internet.
Experts at the California Department of Fish and Wildlife have been studying the video in detail and while they don't believe that the animal is a mountain lion they have been otherwise unable to determine what it could be.
Some Internet users have speculated on social media that the the animal is a dog that just happens to look like a large cat while others have suggested that it might even be an actual African lion.
Local zoo officials have confirmed however that all their big cats are accounted for.
"The tail doesn't seem to match up to the physical traits of a mountain lion, so it is still a mystery," said Norwalk Mayor Marcel Rodarte.
Source: ABC News | Comments (62)
Similar stories based on this topic:
Tags: Cat, Lion, Norwalk