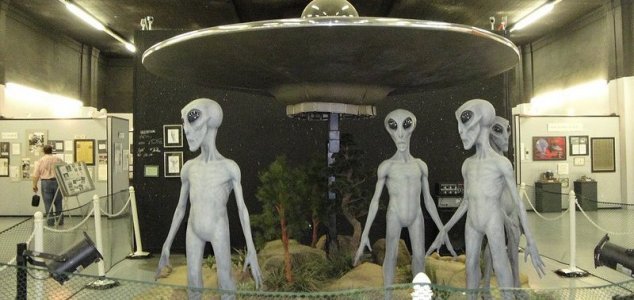 Editor Duncan Roads believes that we've already been visited.

Image Credit: CC BY-SA 2.0 Jim Trottier
Conspiracy theorists, UFO watchers and other enthusiasts have gathered this weekend in Queensland.
For those with an interest in the unexplained, Australia's Nexus magazine has proven a popular purchase ever since its initial publication back in 1986.
This weekend's conference, which has been organized by the magazine's owner and editor Duncan Roads, is providing subscribers and enthusiasts the chance to meet up in person and discuss all things paranormal.
"I find myself hosing down crazy conspiracy theories a lot actually," said Roads. "Overall, though, I remain of the opinion that an elite few bloodlines pretty much run the planet via their own personal corporations, banks and intel outfits, and that we are being visited by more alien species and civilisations than we can keep count of."
Roads also believes that disclosure may not be very far away and that countries such as Russia and China are going to great lengths to prepare people for it.
"Putin has a whole outfit doing radio, TV, mags - hence Nexus - rock concerts, films, plays, posters, etc. - all to bring the Russian public to the point where they won't go into shock if they are confronted with an extraterrestrial reality," he said.
Source: ABC News | Comments (10)
Tags: UFO, Nexus