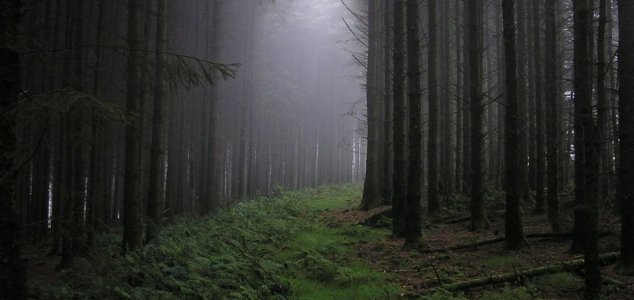 Loggers have sometimes reported sightings in Russia's remote regions.

Image Credit: CC 2.0 Ashley Chile Baz
Tales of a large undiscovered primate in the Russian wilderness have been on the rise in recent years.
When the topic of cryptozoological primates is brought up the discussion will typically center around either the Yeti, a legendary beast said to wander the Himalayan Mountains, or Bigfoot, a large bipedal ape reported all across the North American continent.
Such stories are not limited to these regions of the world however, Russia in particular is home to its own ape-beast legend - a creature known as Alma. Numerous sightings have been documented over the years, particularly in remote forest regions.
Now Andrei Stroganov, a biophysical technologist and Alma enthusiast from Moscow's Agricultural Academy, believes that he has identified physical evidence of the creature.
This evidence, which consists of a segment of tree bark with peculiar indentations, was found in a forested area in the Solnechnogorsk district near Moscow. The bark was taken from a large tree trunk that appeared to have been deliberately planted in the ground and marked with scratches.
The indentations on the bark are thought to represent evidence of a handprint left by the creature that moved the log. Stroganov believes that the find strongly points to the existence of a large undiscovered species of primate in the region.
"They are benevolent and need our protection," he said.
Source: The Moscow Times | Comments (15)
Similar stories based on this topic:
Tags: Russia, Yeti, Alma