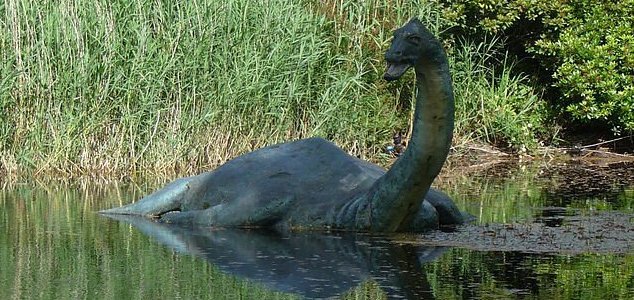 Museums were hoping to become the first to display Nessie's remains.

Image Credit: Immanuel Giel
A prominent London museum once appealed to bounty hunters to help secure the body of the creature.
When sightings of the enigmatic Loch Ness Monster were first reported back in the 1930s, the creature's existence was taken quite seriously, even among academics.
Now a set of recently discovered documents from the time have revealed that London's Natural History Museum had been very keen indeed to become the first to display the monster's remains and to do so before any of the museums in Scotland.
In a letter dating back to 1934, an unnamed official wrote a response to queries about the museum's official stance on the monster in which he encouraged efforts to secure its remains.
"Should you ever come within range of the 'Monster' I hope you will not be deterred 
by humanitarian considerations from shooting him on the 
spot and sending the carcase to us in cold storage, carriage forward," he wrote. "Short of this, a flipper, a jaw or a tooth would be very welcome."
The documents were uncovered by author David Clarke who described them as "astonishing".
"During the 1930s, the monster became an important symbol for Scottish Nationalists who wanted the police to protect the creature from big game ­hunters," he said. "There was genuine outrage at the possibility that the corpse of the monster might be taken for display in London."
Source: Scotsman | Comments (15)
Tags: Loch Ness Monster