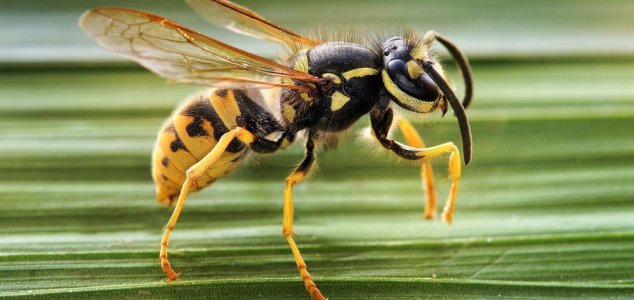 The wasps had taken over the whole vehicle.

Image Credit: CC BY-SA 2.5 Richard Bartz
Measuring 10ft across, the huge nest was discovered in California by Robert McDougal.
The Berkeley resident had been lifting the van with a forklift when swarms of aggressive yellow jackets started to stream out of the bottom of it. Paralyzed with fear, McDougal stayed motionless for over twenty minutes before attempting to flee.
When pest controller Eric McCool arrived on the scene he was astounded by the sheer scale of the infestation. A large percentage of the van's interior had been taken over by the wasps which were thought to number in the hundreds of thousands.
Unable to tackle the problem with pesticides, McCool opted to physically crawl inside the vehicle while wearing a beekeeper suit and attempt to remove the insects with a vacuum.
"I was virtually inside the nest," he said. "It was very hot, stuffy. It was like crawling through a bunch of cushions, and you could feel them buzzing against the bee suit."
McCool eventually ended up removing a total of 37 queens from the nest by hand.
Source: Tech Times | Comments (33)
Tags: Wasps, Nest