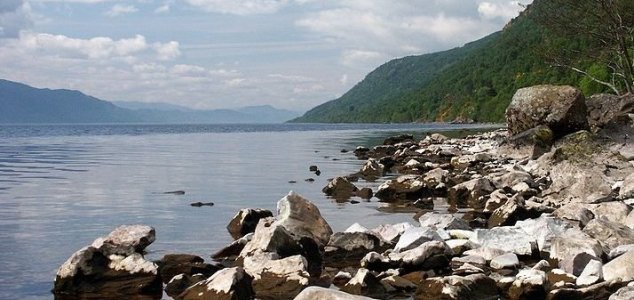 Many people have sighted something unusual in the loch over the years.

Image Credit: CC BY-SA 3.0 Ben Buxton
Richard Collis had been traveling along the side of the loch when he spotted something unusual.
The 58-year-old had been driving on a road overlooking the water when he noticed a dark object sticking up from the surface. Stopping his car he got out to take a closer look and recorded a series of photographs and several seconds of footage.
The images he captured seemed to show what looked like a long neck and head protruding from the water like in the infamous Surgeon's Photograph from 1934.
"The loch was quite rough and I wanted to get as best a picture that I could possibly get because I knew it wasnít going to last forever," he said. "It was about roughly 150-200 metres out in the water on a stretch about a mile from Fort Augustus heading towards Invermoriston."
"Itís similar to the Surgeon's Photo, thatís what I thought was weird. To me it looks like a long neck and a small head. Like a serpent - the old highland name of it was sea serpent or water horse."
The images and video can be viewed -
here
( alternative video link -
here
. )
Source: Daily Record | Comments (55)
Similar stories based on this topic:
Tags: Loch Ness Monster