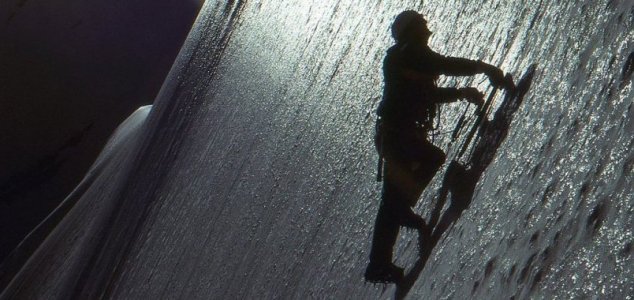 The research team climbed down in to the crater.

Image Credit: CC BY-SA 3.0 Adha65
The winter weather has made it possible for researchers to climb down in to the hole for the first time.
Scientists attempting to find a conclusive explanation for the mysterious craters that appeared overnight back in July have finally had the opportunity to enter one of the holes themselves now that the colder weather has helped to solidify the sides.
Lead by Vladimir Pushkarev, director of the Russian Center of Arctic Exploration, the team abseiled 54ft in to the crater on to the top of a frozen lake that is thought to be around 34ft deep.
"We managed to go down into the funnel, all was successful," said Pushkarev. "We used climbing equipment, and it is easier to do this in winter, than in summer, with the ground now hard."
The researchers took a number of samples from the lake and the ice in the hope that they will help to determine once and for all what had caused the mysterious holes to appear.
The most recent theory suggested that the holes may have been opened up by subterranean explosions triggered by pockets of methane hydrates however this has yet to be confirmed.
"As of now we don't see anything dangerous in the sudden appearance of such holes, but we've got to study them properly to make absolutely sure we understand the nature of their appearance and don't need to be afraid about them," said Pushkarev.
Source: Weather Channel | Comments (19)
Similar stories based on this topic:
Tags: Siberia, Crater, Hole