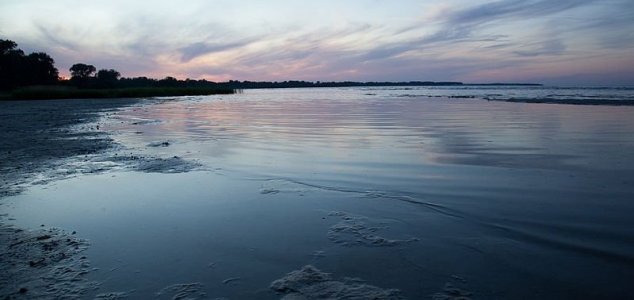 The footprints were situated along the coast of Denmark.

Image Credit: CC BY-SA 2.0 Harald Hoyer
Two sets of human footprints dating back to the Stone Age have been found on the island of Lolland.
The prints were left by two fisherman who unknowingly created them while wading in the southern Baltic Sea 5,000 years ago.
They were found alongside Stone Age fishing equipment by archaeologists hoping to salvage as many archaeological objects as possible from the dried up inlets of the Danish island before work begins on a new underwater tunnel next year.
The discovery is the first of its kind ever made in the country.
"This is really quite extraordinary, finding footprints from humans," said archaeologist Terje Stafseth. "Normally, what we find is their rubbish in the form of tools and pottery, but here, we suddenly have a completely different type of trace from the past, footprints left by a human being."
The inlets would have been regularly used as fishing grounds in the Stone Age at a time when the water level of the Baltic Sea was rising due to melting glaciers.
The footprints appear to have made as the two fisherman attempted to retrieve something from the sea floor, most likely one of the traps that they used to catch fish known as a 'fishing fence'.
Source: Fox News | Comments (9)
Similar stories based on this topic:
Tags: Footprints, Lolland