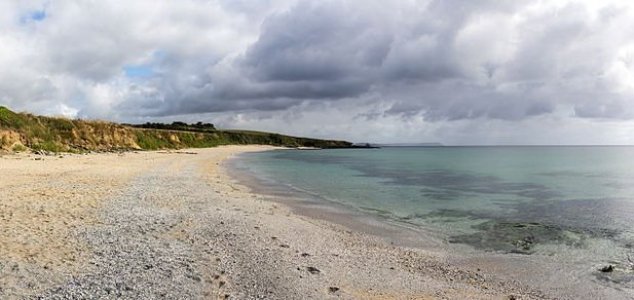 The bricks are believed to have been dropped by a cargo ship.

Image Credit: Raimond Spekking CC BY-SA 4.0
Large amounts of nautical-themed Lego bricks have been appearing on beaches for almost two decades.
The bricks are believed to have originated from the Tokio Express, a ship that in 1997 hit a rogue wave and dropped 62 cargo containers in to the sea including one that was filled with a haul of more than 4,800,000 pieces of Lego.
In a remarkable quirk of fate the bricks just happened to all belong to nautical themed sets and over the years people have been finding little dragons, flippers, spear guns, snorkels and other similar Lego pieces washing up with the tides.
Cornwall resident Tracey Williams has been cataloging the locations of each discovery on a special Facebook page with a map that provides an overall picture of where they've turned up.
"I am delighted that this has captured the imagination of people visiting our beaches," she said. "It raises awareness of the whole issue of marine debris and ocean pollution."
Some of the bricks have even turned up as far afield as Melbourne in Australia.
So far more than 13,000 spear guns, 26,600 life preservers, 4,200 octopus, 33,941 dragons and 418,000 diving flippers have all been found by eagle-eyed beachgoers.
Source: Wales Online | Comments (11)
Tags: Lego, Wales