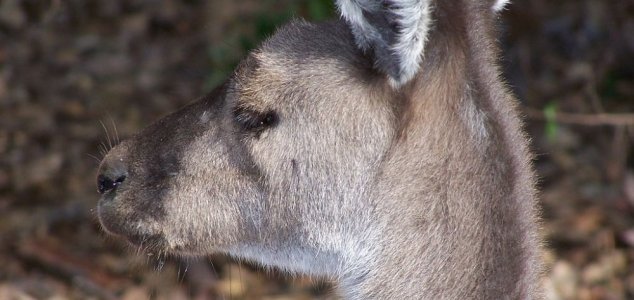 Kangaroos were once much larger than those found in Australia today.

Image Credit: CC BY 2.5 Gnangarra
Scientists have been able to extract the DNA from two extinct behemoths that lived 45,000 years ago.
A team from the University of Adelaide in Australia reported that they'd successfully extracted DNA from the remains of two long extinct marsupials discovered in a cave in Tasmania - a giant short-faced kangaroo which weighed 260 pounds and a giant wallaby which weighed more than 240 pounds.
Both specimens were remarkably well preserved thanks to the cold and dry conditions of the cave in which they were found.
"The ancient DNA reveals that extinct giant wallabies are very close relatives of large living kangaroos, such as the red and western grey kangaroos," said Dr. Bastien Llamas.
The team also discovered that the giant short-faced kangaroo, which has no living descendants, does in fact have a modern-day cousin in the form of the banded hare-wallaby, an endangered species that can be found only on a few isolated islands off the west coast of Australia.
"Our results suggest the banded hare-wallaby is the last living representative of a previously diverse lineage of kangaroos," said study co-author Mike Lee. "It will hopefully further encourage and justify conservation efforts for this endangered species."
Source: Discovery News | Comments (5)
Similar stories based on this topic:
Tags: DNA, Giant Kangaroo