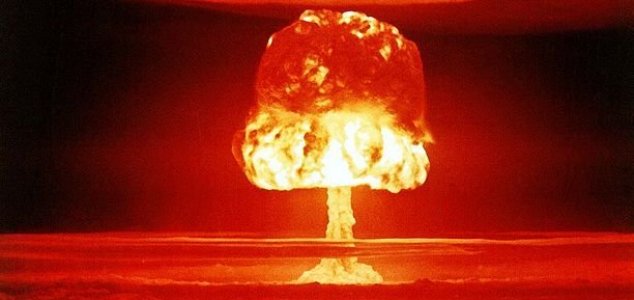 Are we on the brink of a global catastrophe ?

Image Credit: US Department of Energy
The change is intended to represent how much closer the human race is to global catastrophe.
The symbolic clock, which has been maintained by the Bulletin of the Atomic Scientists since 1947, is a visual representation of how close the world is to disaster based on political and technological threats such as nuclear annihilation and climate change.
At a news conference in Washington D.C. today officials announced that the clock had been moved to three minutes to midnight, the worst position it has been in since the Cold War.
"The probability of global catastrophe is very high," said executive director and publisher Kennette Benedict. "This is about the end of civilization as we know it."
Unchecked climate change, the modernization of nuclear weapons and the continued existence of atomic weapon stockpiles have been cited as the primary reasons behind the change. Increased tensions between the United States and Russia are also believed to be a factor.
"World leaders have failed to act with the speed or on the scale required to protect citizens from potential catastrophe," the board of the Bulletin of the Atomic Scientists said in a statement.
"These failures of political leadership endanger every person on Earth."
Source: USA Today | Comments (94)
Tags: Doomsday Clock