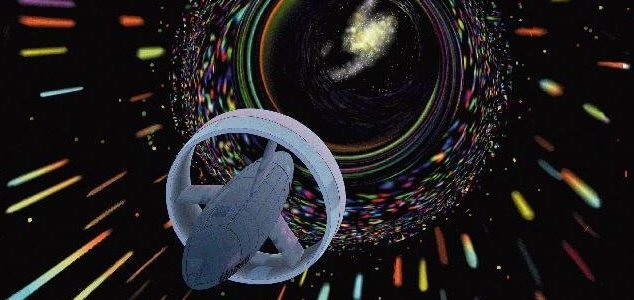 A wormhole could enable space travel over vast distances.

Image Credit: NASA
A new study has opened up the possibility that the center of our galaxy is actually a massive wormhole.
A science fiction staple, wormholes are theoretical shortcuts through the fabric of spacetime that could enable a spacecraft to travel from one part of the universe to another in a matter of seconds without having to go through the space in between.
Even though no direct evidence of wormholes exists physicists have long speculated over the possibility. Even Albert Einstein proposed the idea of wormholes in his theory of General Relativity.
Now thanks to a new study however the case for the existence of these theoretical portals has been given a significant boost. Astrophysicists from India, Italy and the US have published a new paper with mathematical evidence suggesting that the supermassive black hole at the center of our Milky Way galaxy might actually be a gigantic wormhole.
While the paper doesn't definitively prove that wormholes exist it does open up the door to a renewed interest in seeking out direct observations of these enigmatic objects.
Recommended further reading:
"Our result is very important because it confirms the possible existence of wormholes in most of the spiral galaxies," the researchers wrote.
If this turned out to be the case then it might even be possible that we are sitting on a veritable intergalactic travel hub that future explorers could use to reach even the most distant of galaxies.
Source: New York Daily News | Comments (34)
Similar stories based on this topic:
Tags: Wormhole, Milky Way, Galaxy