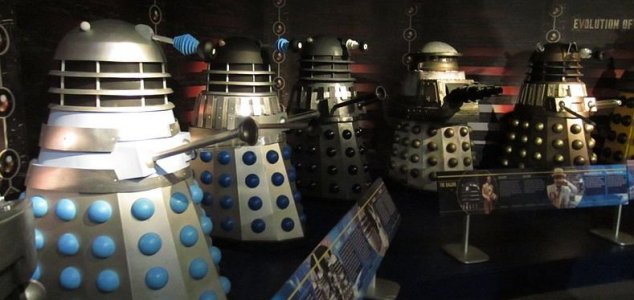 At least the Doctor will have somewhere to take out his life insurance.

Image Credit: CC BY 2.0 Nelo Hotsuma
Virgin Money is offering a variety of bizarre insurance policies covering a range of unlikely scenarios.
In an effort to highlight the importance of life insurance the financial giant has announced a series of unconventional policies to cover things that are extremely unlikely to actually happen.
Some of the nonsensical disasters that are now covered include a Dalek invasion, getting trampled on by Godzilla, being fried by the ray gun of an invader from Mars, being attacked by the Loch Ness Monster and even being squashed under the feet of a 100ft tall Stay Puft marshmallow man.
"In life we spend too much time imagining the things that will never happen," said Virgin Money director Darrell Evans. "For example, around 30 million lottery tickets are sold in the UK every Saturday to hopeful people thinking that they might just win."
"The odds are in fact higher that they could meet an unfortunate end on the way to buying a ticket than they are to win the jackpot."
Other items on the list include being cursed by Lord Voldemort, being killed in a Decepticon attack and being swallowed up by a giant shark that has been deposited by a tornado.
Source: Mail Online | Comments (17)
Tags: Life Insurance, Dalek, Loch Ness Monster