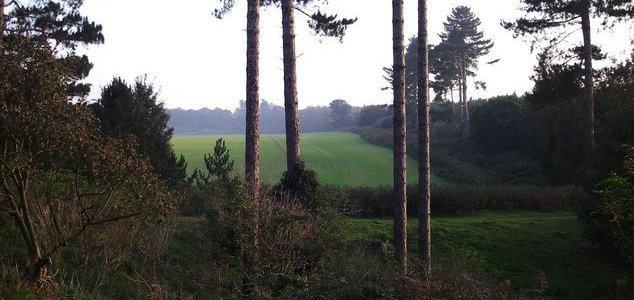 The UFO had appeared in Rendlesham Forest.

Image Credit: CC BY-SA 2.0 Simon Leatherdale
An American airman has received compensation after suffering radiation poisoning during the encounter.
It's one of Britain's best known UFO cases and one that still remains unexplained more than twenty years later.
The incident occurred in December 1980 at Rendlesham Forest, England where a strange object appeared over multiple nights and was witnessed by several members of the military including Lt. Col. Charles Halt who famously recorded what was happening on audio tape while he and his men were investigating the craft.
One of the airmen who was there at the time however, John Burroughs, was exposed to so much radiation that he later developed a heart problem and had to undergo surgery.
Now after being denied compensation for years the US Veteran's Association has finally agreed to pay for his treatment, a move that has been hailed as an admission that UFOs can cause harm.
"I was not looking for anyone to believe me," he said. "All I have been concerned about was getting care for my illness. That was all that mattered."
Burroughs and colleague Jim Penniston had ventured much closer to the object than the other men in an effort to learn as much as possible about it. Penniston later described how it had been silver in color and noted that it had also been covered in strange symbols similar to heiroglyphics.
"I think this is a phenomenon the government is aware of, but are still trying to work out what it is," said Burroughs. "We had a very weird experience. There is clearly something strange going on."
Source: Mirror | Comments (106)
Tags: UFO, Rendlesham