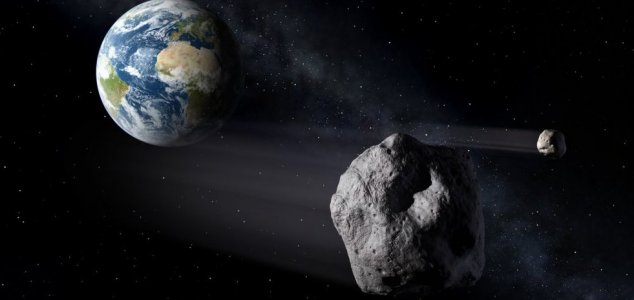 Fortunately we are in no danger from today's asteroid flyby.

Image Credit: NASA
Media reports of a close shave with a mile-wide asteroid have thankfully turned out to be exaggerated.
Known as asteroid 1999 FN53, the sizable space rock had been generating concern in recent weeks thanks to erroneous news stories claiming that it had been "worrying astronomers" and that it was going to "skim the Earth" later on today.
Now thanks to new images from the Arecibo Observatory however these concerns have been definitively put to rest as it was revealed that the asteroid will pass within 6.3 million miles - a distance equal to 26 times that of the moon's orbit around the Earth.
NASA had already dismissed 1999 FN53 as too distant to qualify for "Potentially Hazardous" status which typically requires than an object approach within 4.7 million miles of our planet.
"We can compute the motion of this asteroid for the next 3,000 years and it will never be a threat to Earth," said Paul Chodas, manager of NASA's Near-Earth Object Program Office.
Another large asteroid measuring 2.1km across, which is also set to pass by close to the Earth this month, should also comfortably miss us at a distance of around 15 million miles.
Source: Earthsky.org | Comments (14)
Tags: Asteroid, Earth