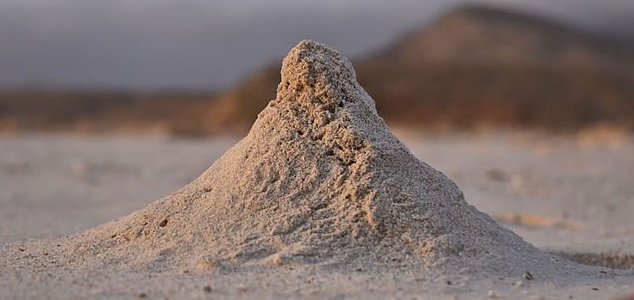 The 92-year-old manages to eat several platefuls of sand each day.

Image Credit: CC BY-SA 2.0 Rod Waddington
Sudama Devi has maintained her peculiar diet for over eight decades yet remains in perfect health.
The mother-of-four first sampled the unusual delicacy as part of a bet she made with her friends when she was only ten years old.
She soon found however that she was unable to stop and now enjoys up to 1kg of sand every day, either eating it dry from a plate or diluted in to a glass of water, in addition to her regular diet.
The 92-year-old maintains that she never feels hungry and that she never experiences any health problems.
"I eat sand daily, about one kilogram and three or four times in a day," she said. "My economic condition is not good but I am fond of eating a good and healthy diet."
It is thought that Devi suffers from pica, a disorder that produces a craving for non-foodstuffs. Other sufferers have been known to snack on dirt, rocks, soap, sponges and even glass.
How she has remained in such good health, especially given her age, remains a mystery.
Source: Boston Newstime | Comments (25)
Similar stories based on this topic:
Tags: Pica, Diet, Sand