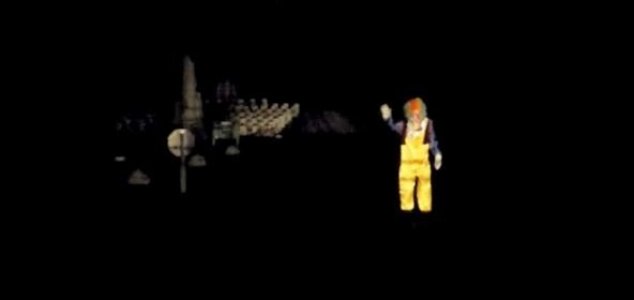 The unsettling figure waved at the couple from the cemetery.

Image Credit: YouTube / Brad Graham
A couple in Chicago have filmed a strange figure dressed as a clown breaking in to a local cemetery.
Following on from last year's mysterious spate of 'creepy clown' sightings comes a new phenomenon - this time involving clowns turning up in cemeteries in an apparent attempt to freak people out.
One such incident was caught on camera at Rosehill Cemetery by Julia Graham who had been driving past with her husband when the couple spotted an odd figure climbing over the gate.
When they stopped to take a closer look the clown stopped and waved slowly at them for a moment while illuminated by the car's headlights before turning around and disappearing in to the darkness.
"I mean, this was somebody putting forth a lot of effort - and being really weird," she said.
Source: New York Daily News | Comments (25)
Tags: Clown, Chicago