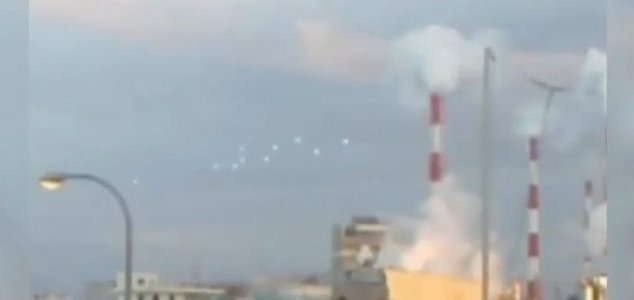 The footage shows the objects moving from left to right.

Image Credit: YouTube / TVE24HD
Footage has emerged showing a number of strange white objects moving over the port city of Osaka.
The two-minute video, which was recently uploaded on to social media, shows the peculiar swarm moving gradually towards the right of the frame. The objects seem to move independently and at different speeds but all of them manage to maintain a consistent altitude throughout the clip.
While some Internet users have speculated that the sighting could represent evidence of alien visitors, others have argued that the objects are too distant and that the footage is of too low a quality to be able to determine what these strange white spheres could actually be.
Source: Russia Today | Comments (41)
Similar stories based on this topic:
Tags: Japan, UFO