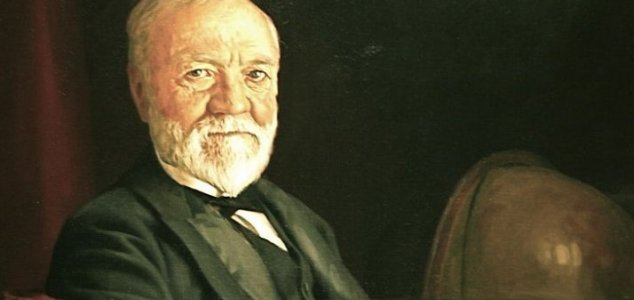 Carnegie was born in 1835 and died in 1919.

Image Credit: PD (1905) National Portrait Gallery
Billionaire Andrew Carnegie actually tried to put a stop to World War I by bribing Kaiser Wilhelm II.
Sometimes referred to as 'The war to end all wars', the First World War was one of the bloodiest conflicts in history with over 17 million people killed and 20 million wounded.
Just before the fighting broke out however one man had been trying desperately to stop it from ever happening, not through military conquest, but by offering the German leader large sums of money.
Billionaire Andrew Carnegie, the Sottish American industrialist and philanthropist who led the expansion of the American steel industry at the beginning of the 20th century, allegedly tried to entice German Emperor Kaiser Wilhelm II to halt the war with a bribe of millions of dollars.
This remarkable turn of events is outlined in a new film entitled
'Andrew Carnegie: Rags to Riches, Power to Peace'
which chronicles his life as well as his efforts to stop the war in its tracks.
"Carnegie really thought he could stop the war," said producer Sonita Gale. "He offered the Kaiser a multi-million pound package which he rejected and later sent peace envoys to Germany just before the war broke out to have diplomatic talks right until the bitter end."
Unfortunately when his efforts failed however Carnagie entered a deep depression.
"He was the richest man in the world who got his own way in almost everything he put himself to but as soon as the war broke out he gave up," said Gale.
"He fell silent, stopped talking to friends and moved back from Scotland to America after falling into a serious depression. He died a broken man."
Source: The Scotsman | Comments (5)
Tags: World War I, Andrew Carnegie