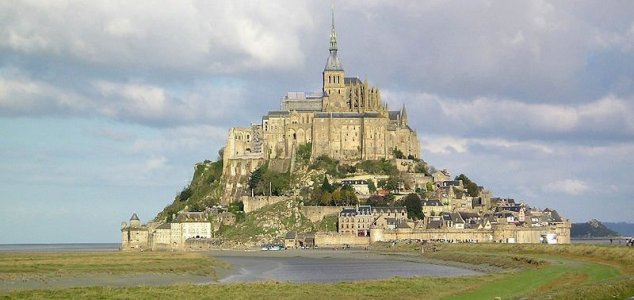 Minas Tirith was inspired by St Michael's Mount in France.

Image Credit: CC BY-SA 3.0 Pablo Fernandez
A new IndieGoGo campaign hopes to raise almost $3 billion to build the fictional Lord of the Rings city.
The insane project is the brainchild of Jonathan Wilson and his team whose vision is to recreate the iconic city exactly as it appears in the movies at a location in Southern England.
"We are a team of Tolkien fans who are passionate about creating a beautiful, inspirational and fully-functioning replica of Peter Jackson's depiction of Minas Tirith," Wilson wrote on the website.
"We believe that, in realising Minas Tirith, we could create not only the most remarkable tourist attraction on the planet, but also a wonderfully unique place to live and work."
The outrageous sum of money being requested for the project would include construction of the replica city as well as its maintenance all the way up to the year 2053.
Backers willing to fork out £100,000 to help things along are being promised Lordship/Ladyship status with free access to the whole place along with invitations to exclusive annual events.
The only snag however is that the project is simply never going to happen - with only 46 days left to go on the fundraiser so far only £71,000 has been pledged from 1,846 people.
Even the people behind the endeavor are keen to emphasize that the whole thing is a pipe dream.
"Please only donate within your means, and in the knowledge that this project is a light-hearted venture with virtually no chance of succeeding," the
IndieGoGo campaign
states.
It isn't clear which is the more bizarre - the fact that this project even exists at all or the fact that sixteen people have pledged £900 of their hard-earned cash towards it.
Source: Gizmodo | Comments (13)
Tags: Minas Tirith, Crowdfunding