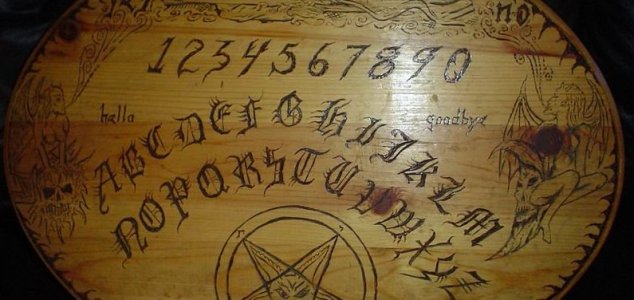 Nobody knows who hid the board in the vent.

Image Credit: CC BY-SA 3.0 Seth A Thurston
The spirit board was found stuffed inside a heating vent by builders carrying out renovation work.
Workmen must come across a lot of strange things behind walls and under floorboards, but imagine tearing down an old heating vent and finding a Ouija board hidden behind it.
This was the scenario faced by a group of builders recently who made the unexpected discovery while renovating a property dating back over 100 years.
The board itself appeared to be quite old and is believed to date back at least several decades to a time when the building's previous occupants, for whatever reason, decided that it needed to be hidden away where nobody could find it.
Who they were and what happened to them however remains a mystery.
Source: Mirror | Comments (33)
Similar stories based on this topic:
Tags: Ouija