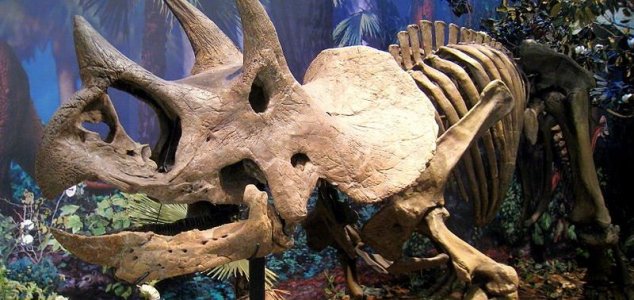 A full-size replica Triceratops had been found blocking the high street.

Image Credit: PD - Wikimedia
Isle of Wight residents were left perplexed earlier this month by a dinosaur in the middle of the road.
The huge prehistoric reptile, which authorities in Godshill believed had been moved in to the road by pranksters who had stolen it from a nearby garden, ended up completely blocking off the high street.
The model's owner, Martin Simpson, runs a local shop selling prehistoric gems and fossils.
"It takes about five blokes to move the dinosaur a couple of inches, so it was definitely a concerted effort and drink was probably involved," he said of the incident.
Thankfully local authorities were eventually able to move the dinosaur back to where it belonged.
Source: Telegraph | Comments (8)
Tags: Isle of Wight, Dinosaur