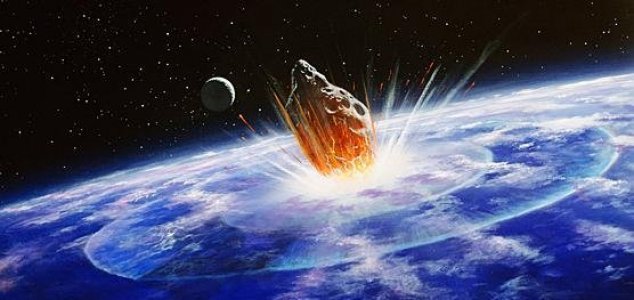 Could nuclear weapons save the planet ?

Image Credit: NASA
Russian scientists have been determining how to use nuclear weapons to protect the Earth from asteroids.
There's no denying that a sufficiently large space rock could prove catastrophic were it to ever hit the Earth - a fact that has prompted a renewed effort in recent years both to catalog any potential threats and to develop new ways of stopping an apocalyptic asteroid before it can hit us.
While some researchers have been coming up with ways to slowly nudge an asteroid off course, scientists in Siberia have been pursuing a decidely less conservative approach to the problem.
With the help of Tomsk State University's SKIF Cyberia supercomputer, the team has been able to calculate what it would take to blow up an incoming asteroid using nuclear weapons without running the risk of having radioactive fragments raining back down on to the Earth afterwards.
Their findings suggested that to obliterate a 200m-long asteroid it would take a one megaton warhead - the equivalent to one million tons of TNT ( or 66 Horishima bombs. )
They also deemed it important to blow the asteroid up as early on as possible because, given that many potentially dangerous asteroids pass us by multiple times, the nuke could be detonated while the object was moving away from us rather than directly towards us.
This, coupled with detonating the nuke behind the rock rather than in front of it, could help to minimize the risk that we would be bombarded with radioactive debris afterwards.
Source: Independent | Comments (20)
Tags: Russia, Asteroid, Nuke