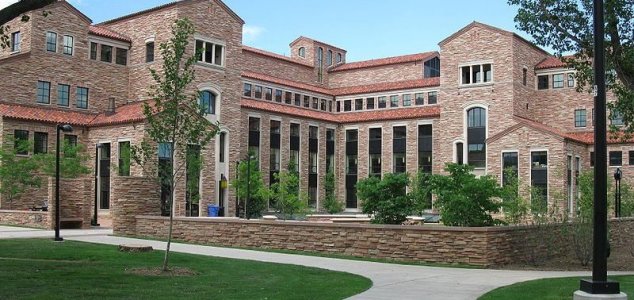 Strange notes and symbols have been left at several universities.

Image Credit: CC BY-SA 3.0 Bildungsroman
Students and teachers across Colorado have been encountering strange symbols at their universities.
The ongoing mystery, which has been reported at the University of Colorado Boulder, Colorado State University and the University of Northern Colorado, revolves around the discovery of flash drives, notes and drawings left by an unknown individual with links to strange YouTube videos.
The heavily edited uploads are undeniably creepy and difficult to decipher but are believed to show whoever is responsible actually drawing the mysterious symbols at the university campuses.
The videos also include strings of letters and numbers such as "E 23 E 6 27 18 8 4 2 112".
University officials have been working to investigate the phenomenon with the help of local law enforcement however the individual responsible has yet to be found.
"We're aware of the situation," said Nate Haas, a spokesman at the University of Northern Colorado. "Campus police have determined that there's no identifiable threat at this point."
Students have also been attempting to decipher the clues but have so far come up empty.
One of the eerie videos linked to the mystery can be viewed below.
Source: KDVR.com | Comments (25)
Tags: Colorado, University, Symbols