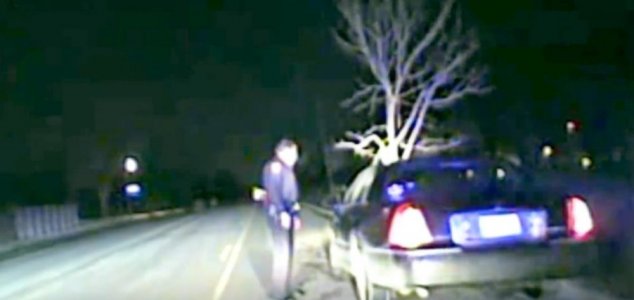 The tree was stuck to the front of the car.

Image Credit: YouTube / PoliceActivity / Roselle Police Department
Police officers couldn't believe their eyes when they spotted the vehicle being driven along the road.
The bizarre incident, which took place in Roselle, Illinois, occurred when 54-year-old Maryann Christy was spotted driving around town with a 15ft tree embedded in the front of her car.
After being pulled over by a police officer she stated that she was aware that she had collided with the tree but was unable to remember exactly where the collision had taken place.
All the airbags inside her 2004 Lincoln had also been deployed at the time of the smash.
A sobriety test later revealed that Christy had consumed copious quantities of alcohol.
"Yet another reason why you should not drink and drive!" the department wrote on Facebook.
Source: Huffington Post | Comments (10)
Tags: Car, Tree, Police