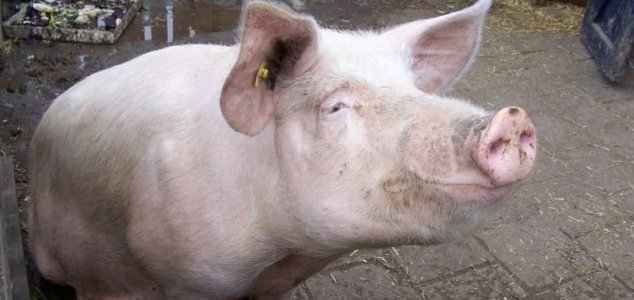 Pigs could be the key to solving the transplant organs crisis.

Image Credit: PD - Steven Lek
It is hoped that the technique will help to solve the worldwide shortage of human organs for transplant.
With waiting lists for some organs stretching back years, a team of scientists at the University of California, Davis are working to produce human-pig embryos known as chimeras which could one day be used to custom-grow replacement organs using the recipient's own DNA.
The process begins by using a technique known as CRISPR gene editing to remove the DNA from a pig embryo that would enable the foetus to grow a specific organ such as a pancreas.
This genetic 'niche' is then filled with human induced pluripotent (iPS) stem cells which, if all goes to plan, will eventually grow in to an actual human organ within the body of the fully-grown animal.
"Our hope is that this pig embryo will develop normally but the pancreas will be made almost exclusively out of human cells and could be compatible with a patient for transplantation," said reproductive biologist and study leader Pablo Ross.
The patient receiving the organ wouldn't even need to use immunosuppressants.
"The organ would be an exact genetic copy of your liver but a much younger and healthier version and you would not need to take immunosuppressive drugs," said Professor Walter Low.
The research however has not been without a degree of controversy with some researchers warning that making a pig 'more human' could represent significant ethical concerns.
There are even claims that some of the human cells could migrate to the animal's brain.
"We think there is very low potential for a human brain to grow, but this is something we will be investigating," said Ross.
Source: BBC News | Comments (38)
Similar stories based on this topic:
Tags: Organ, Transplant, Pigs