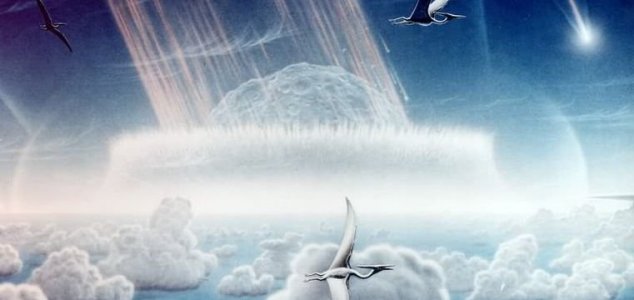 Mammals only narrowly avoided going the way of the dinosaurs.

Image Credit: NASA / Donald E. Davis
The asteroid which wiped out the dinosaurs almost spelled disaster for the world's mammals as well.
When a huge space rock slammed in to the planet at the end of the Cretaceous, it was the mammals - our ancestors - who ultimately rose from the ashes while the dinosaurs, unable to weather or adapt to the destruction, never quite recovered and subsequently went extinct.
Now though, following new research by scientists from the University of Bath in England, it turns out that mammals were nowhere near as dominant following the disaster as was previously believed.
The team determined that as many as 93% of all mammal species went extinct following the strike, meaning that our ancestors only just managed to survive the apocalypse by the skin of their teeth.
"The species that are most vulnerable to extinction are the rare ones, and because they are rare, their fossils are less likely to be found," said Dr Nick Longrich.
"The species that tend to survive are more common, so we tend to find them. The fossil record is biased in favour of the species that survived. As bad as things looked before, including more data shows the extinction was more severe than previously believed."
By the time the dust had settled the largest creature left on Earth was about the size of a cat, a stark contrast to the hulking giants that roamed the planet during the age of the dinosaurs.
Source: Independent | Comments (3)
Tags: Asteroid, Dinosaurs, Mammals