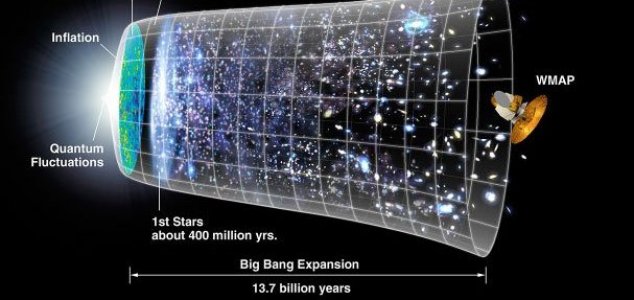 Does the universe both expand and contract ?

Image Credit: NASA
A new study has added weight to the idea that the universe may cycle between expansion and contraction.
Most scientists subscribe to the idea that the universe came in to being some 13.8 billion years ago when everything in existence, which at that time occupied a single point of infinite density, began to expand at an exponential rate in an event that is commonly referred to as the Big Bang.
One alternative theory however suggests that, rather than springing in to existence and expanding indefinitely, the universe instead undergoes alternating periods of expansion and contraction - a concept typically referred to as the Big Bounce.
One of the main problems with this idea has been explaining how the universe cycles from one state to another, but now two scientists have put forward the results of a new study which may finally explain how this is possible and could serve to revolutionize our understanding of the universe.
The research, which has been published by Dr Steffen Gielen from Imperial College London and Dr Neil Turok, Director of the Perimeter Institute for Theoretical Physics in Canada, puts forward the notion that when the universe is very small at the end of its contraction cycle, the principles of quantum mechanics could prevent it from collapsing entirely.
"Quantum mechanics saves us when things break down," said Dr Gielen. "It saves electrons from falling in and destroying atoms, so maybe it could also save the early universe from such violent beginnings and endings as the Big Bang and Big Crunch."
Source: Imperial College London | Comments (28)
Tags: Big Bounce, Universe