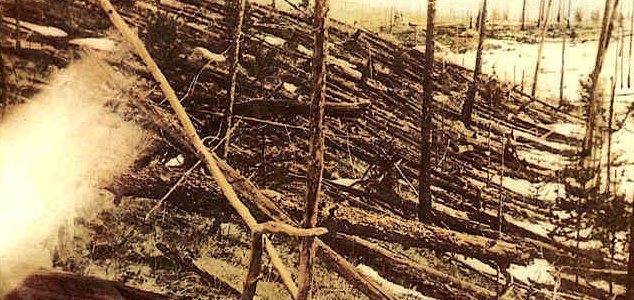 What was ultimately responsible for the Tunguska event ?

Image Credit: PD - Leonid Kulik
Did an asteroid strike the remote Siberian wilderness over a century ago or did something else happen ?
Few natural disasters in the 20th century have generated as much discussion and debate as the massive explosion that occurred in Tunguska, Siberia 108 years ago - an event so destructive that it managed to flatten more than 80 million trees over a 2,000-square-kilometer area.
Fortunately the disaster happened in a sparsely populated region and aside from one deer herder who was allegedly killed by the force of the blast, there were no other reported casualties.
But what if such an event, which released 185 times more energy than the atomic bomb that was dropped on Hiroshima, were to happen again over a city or other populated area ?
Scientists generally agree that the most likely cause of the explosion was a comet or asteroid however a distinct lack of physical evidence over the years save for a few traces of meteoric fragments has made it difficult to know for sure exactly what happened.
Perhaps the most important thing we have learned from the incident however is that large objects from space can and do hit our planet with alarming regularity and that we should not be complacent - a message that was brought in to alarming focus when a space rock exploded over the Russian city of Chelyabinsk back in 2013 with between 20-30 times the energy of an atomic bomb.
"What's challenging is that this process of the asteroid disrupting in the atmosphere, decelerating, evaporating and transferring its energy to the air, is a very complicated process," said researcher Gareth Collins of Imperial College London.
"We would like to understand it more, to better predict consequences of these events in future."
Source: BBC.com | Comments (13)
Tags: Tunguska, Asteroid