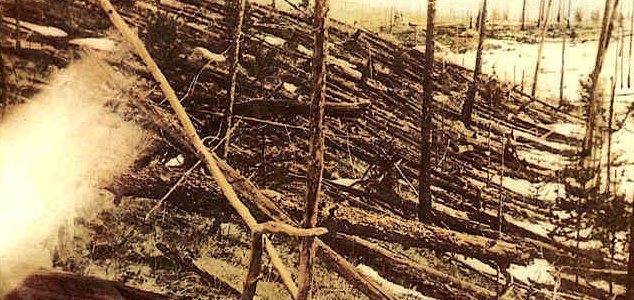 The Tunguska explosion proved devastating.

Image Credit: PD - Leonid Kulik
Efforts are underway to prove once and for all that the 1908 Tunguska explosion was caused by a meteor.
Few natural disasters in the 20th Century have generated as much discussion and debate as the massive explosion that occurred in Tunguska, Siberia 112 years ago - an event so destructive that it managed to flatten more than 80 million trees over a 2,000-square-kilometer area.
Fortunately the disaster happened in a sparsely populated region and aside from one deer herder who was allegedly killed by the force of the blast, there were no other reported casualties.
Exactly what was responsible for the explosion however has long remained a topic of heated debate, with some shunning the conventional meteor theory in favor of other explanations such as a volcanic eruption, a comet impact or even extraterrestrial intervention.
Now in a renewed bid to solve the mystery, Russian scientists are combing Siberia's remote Lake Zapovednoye in search of 'cosmic matter' that would help to prove that a meteor was involved.
"The mystery of the Tunguska catastrophe anxieties both of those researchers and the public," said biologist Dr Arthur Meidus, deputy director of a nearby nature reserve.
"We discovered a distinguishing light-coloured layer in sediments of Lake Zapovednoye."
The next step will be to analyze the material for signs of micro-particles related to the explosion.
"The meteorite is not here as a physical body but the traces of the extremely powerful explosion are, which is what is currently studied by researchers," said Dr Meidus.
"Many of us still hope to unravel the scenario of 1908 disaster."
Source: abc14news.com | Comments (10)
Tags: Tunguska