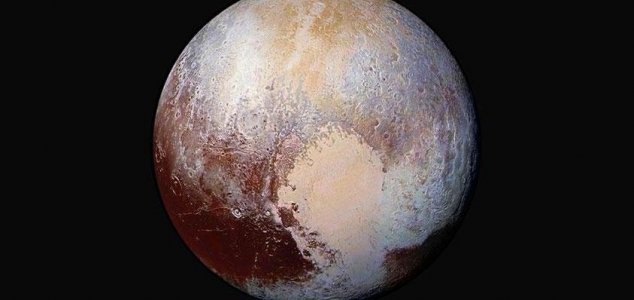 What would it be like to land on Pluto ?

Image Credit: NASA
NASA is celebrating the success of its New Horizons spacecraft by showcasing a new sequence of images.
While a mission to land on the surface of Pluto is unlikely to happen anytime soon, NASA's highly successful New Horizons probe, which last year flew by the Pluto system after a journey spanning nine years and covering three billion miles, gave us a good idea of what that might be like.
Now the space agency has released a new video composed of over 100 separate images taken by the spacecraft to simulate the experience of descending down on to Pluto's surface from space.
"Just over a year ago, Pluto was just a dot in the distance," said principle investigator Alan Stern.
"This video shows what it would be like to ride aboard an approaching spacecraft and see Pluto grow to become a world, and then to swoop down over its spectacular terrains as if we were approaching some future landing."
Source: Space.com | Comments (8)
Similar stories based on this topic:
Tags: Pluto, New Horizons