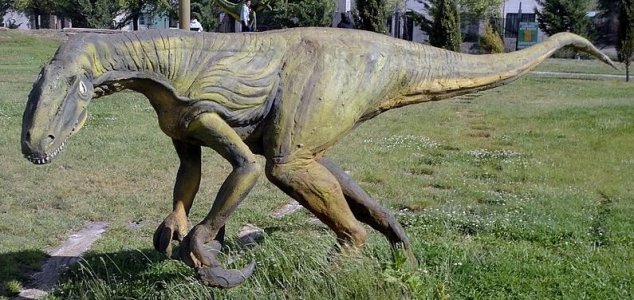 Megaraptors were highly proficient at hunting down prey.

Image Credit: CC BY-SA 3.0 Gonce
A new species of meat-eating dinosaur dating back to the Late Cretaceous has been unearthed in Patagonia.
Named Murusraptor barrosaensis, this previously unknown theropod was part of a family of dinosaurs known as the megaraptorids which were fast, agile and extremely capable hunters.
Discovered in a fossil-rich region of Patagonia known as Sierra Barrosa, Murusraptor has been described as one of the most complete megaraptorids ever found.
This particular specimen was so well-preserved that even its brain case was still intact. Its name was derived from 'Murus' - meaning 'wall' in Latin - after the fossil was found in the side of a canyon.
"A new meat-eating dinosaur, Murusraptor barrosaensis, has been discovered from 80 million year old rocks from Patagonia, Argentina," said researcher Rodolfo Coria.
"Although incomplete, the beautifully preserved bones of Murusraptor unveil unknown information about the skeletal anatomy of megaraptors, a highly specialized group of Mesozoic predators."
Source: Seeker.com | Comments (14)
Similar stories based on this topic:
Tags: Dinosaur