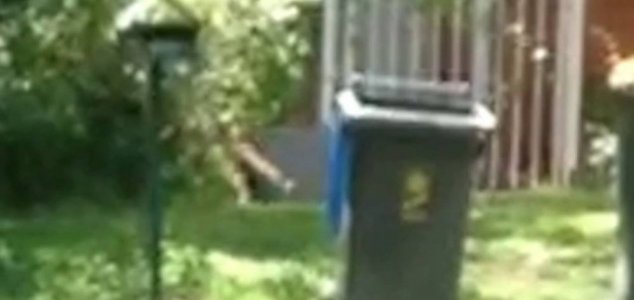 The video is difficult to make out.

Image Credit: YouTube / Thylacine Awareness Group of Australia
A rather shaky video filmed in Adelaide Hills earlier this year allegedly shows a live Tasmanian tiger.
Believed to have been wiped out by intensive hunting practices, this shy, nocturnal animal, which looks a bit like a dog, has long remained a topic of debate and intrigue thanks to unconfirmed sightings across Australia of what some believe to be Tasmanian tigers still surviving in the wild.
The last known thylacine in captivity was an individual named Benjamin which died of neglect 80 years ago at Hobart Zoo in Tasmania, Australia after being held captive there for three years.
Although it was thought that some thylacines may have managed to survive in the wild for several decades afterwards, by 1982 authorities had declared the species officially extinct.
This hasn't stopped people from continuing to report sightings of the animals, however.
The latest such report, which hails from Adelaide Hills on the Australian mainland, centers around video footage of a dog-like animal with black stripes which was spotted outside some houses.
"We believe our footage to be footage of a small thylacine moving around through the Adelaide Hills," said amateur researcher Neil Water of the Thylacine Awareness Group.
"You can see the body of the animal, it does appear to have some sort dark discolouration which may or may not be stripes. It has a long, stiff, pointy tail."
"Where the tail connects to the body is very wide at the base which is typical of the thylacine."
Source: 9news.com.au | Comments (129)
Similar stories based on this topic:
Tags: Thylacine, Tasmanian Tiger